Niramaya Health Care (Institute of Rheumatology) became operational from Jan 2014.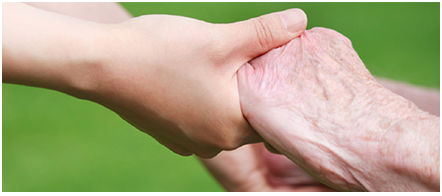 The name of the institute is inspired from the well known Vedic shloka expressed in Brihadaaranyaka Upanishad 1.4.14. "SARVE SANTU NIRAMAYA". "Sarve bhavantu sukhina. Sarve santu niramaya. Sarve bhadrani pashyantu. Ma kashchit dukhbhag bhavet." (May all be happy. May all be without disease. May all have well-being. May none have misery of any type.) This venture is a sincere attempt towards positive and comprehensive health care for rheumatic disease patients in terms of specialized treatment, positive life style modifications and education regarding these lesser known rheumatic diseases.
Dr. Banwari sharma

MBBS (S. M.S. Medical College Jaipur), MD Medicine (R. N.T. Medical College Udaipur, Rajasthan). DM Clinical Immunology and Rheumatology (SGPGI Lucknow, Uttar Pradesh). After completing studies in 2000, he established department of Clinical Immunology and Rheumatology at Jaipur Hospital, and worked there till Jan 2014. After long period of clinical practice he realized that rheumatic disease patients require comprehensive and specialized care, keeping this in mind Niramaya Health Care (Institute of Rheumatology) was established at Jaipur, Jan 2014.
He specializes in various autoimmune diseases with special interest in early inflammatory polyarthritis. He is editor of Indian Rheumatology Association E-News Letter since April 2013 and pursued research interests through his role as principal investigator in multicenter clinical trials and his own research programmes. Additionally, He serves as a member of a number of advisory boards, member of editorial boards, and reviewer of some reputed rheumatology journals. He has written chapters in Rheumatology books. He has organized various educational activities for post graduates, physicians and orthopedicians in most districts of Rajasthan since 2000. He was the organizing secretary of national conference of Indian Rheumatology Association in 2009 held at Jaipur.

Dr. Meenakshi Sharma

MBBS, D.M.R.D ( S. M. S Medical College Jaipur), DNB Radiodiagnosis ( S.D.M Hospital Jaipur). She joined reputed Private Diagnostic Center at jaipur as consultant Radiologist in 2006 and worked there till Jan 2014. She developed special interest in Musculoskeletal Radiology and started working in this field since 2004. She established Musculoskeletal Radiology department at Niramaya Health Care, Jaipur in Jan 2014. She is amongst few radiologists in country who has done dedicated work in the field of musculoskeletal radiology, primarily diagnostic and therapeutic Ultrasonography in rheumatic diseases. She has conducted Ultrasonography workshops for rheumatologists in Indian rheumatology association national conferences and presented her work at regional radiology and rehabilitation medicine conference.

Niramaya Healthcare Team

Our team comprises of well trained doctors, physiotherapist, occupational therapist, rheumatology nurse, counselor and technical staff.